Hiya, readers!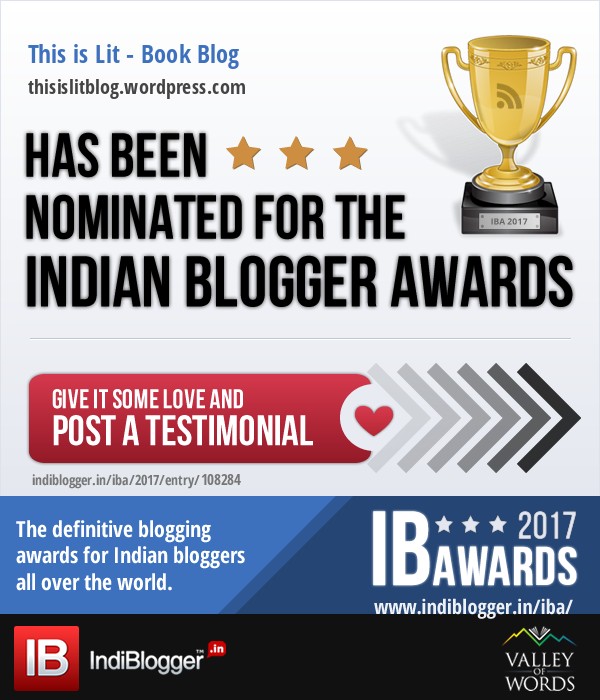 I've been nominated under 3 categories for The Indian Blogger Awards 2017!
I'd like to thank my mom, sister, my crippling anxiety about never being good enough, an–oh wait, you do this AFTER you win an award.
So, here's where I could really do with your help. Can you show my nomination some love? A comment or testimonial from a fellow blogger would really help me out!
I will send a lot of virtual cookies and Golden Retrievers your way!
~ Shruti