If, like yours truly, you're a bookworm, you probably lead with talking about your love for books while trying to make friends as an adult. In response to your almost incoherent gushing about how books are your babies, some people smile and nod. Some say a long-drawn-out "nice", the only response they have to almost everything.
And then there's that one person. One annoying person.
This person's never touched a book in their entire life and they proudly declare so. Now, when you hear this, a number of responses may run through your head. And the following are ways in which you should NOT react.
1. Don't bash their skull in with the biggest hardcover you own.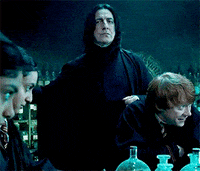 2. Don't chalk a pentagram around them and call them the Devil.
And no. No holy water. Absolutely none.
3. Don't whip your wand out and try to jinx them.
And no, don't even think of shoving your wand up their nose when the spell doesn't work.
4. Don't bite their neck and say they've been converted into a bookworm now.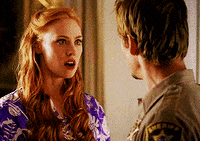 Vampires aren't real, you idiot.
5. Don't put them in a choke hold and read them pages from The Holy Book.
I meant Harry Potter, of course.
So go forth, little one! Be good in parties and make sure you don't harm any of the lesser citizens who don't read. Oh and don't call them "lesser citizens" out loud. What are you, nuts?
~ Shruti
Facebook | Goodreads | Instagram | Twitter