I received a copy of this book from the publisher in exchange for an honest review. All thoughts and opinions expressed here are my own.
I started reading this book with a lot of expectations but it all came crashing down. Read on to find out what went wrong.
Goodreads synopsis:
Meet Robin Wilde! You'll make a friend for life and she'll take you on a journey you'll never forget …
Single mum Robin Wilde adores her six-year-old daughter and loves her job as a make up artist's assistant. She has a wonderful best friend and an auntie who is bonkers, yes, but loves her to the moon and back.
But Robin has a secret. Behind the mask she carefully applies every day, things just feel … grey. And lonely. She struggles to fit in with the school mum crew. Online dating is totally despair-inducing, and she worries every day about raising her little girl with self-confidence, courage and joy.
What Robin longs for is someone (over the age of six) to share with – someone who's always on her team.
After 4 years (2 months, and 15 days!) of single-mum-dom, it's time for Robin Wilde to Change. Her. Life.
Exciting new opportunities are about to come Robin's way … Perhaps a man, perhaps the chance of a lifetime …
What will Robin do with the possibilities she creates for herself? And what potential will she unlock if she takes the leap?
Review:
When I first picked this book up, I thought it would be a fun, easy-going read; just the contemporary fix I needed in a month filled with serious reads. But this book did not live up to my expectations at all.
The main character, Robin, marketed as a person you'd love to be friends with it, was just plain annoying. She has a woe-is-me attitude and constantly keeps referring to her depression as "The Emptiness". The woman has an amazing daughter, an aunt who'd do anything for her, a sweet best friend, and a decent job. And yet, the only cure for her "Emptiness" is a man in her life.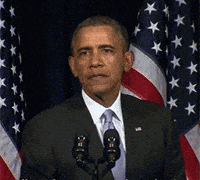 This book has a lot of great characters, but we just don't hear about them much. They aren't developed enough and are mentioned only to move the story along. For a good three-quarters of the book, Robin is sad and constantly ignores the other people in her life too. She wallows in self-pity all the time.
It's only in the last quarter that she becomes bearable and learns how she can get over her depression. This realization doesn't occur over the course of the book, it's just a sudden conclusion for Robin.
The authors tells–rather than showing–us what happens in the story. The writing is also nothing to write home about. Overall, I was a little disappointed that this book wasn't all that it could have been.
Rating: 2.5 out of 5
Check out the other stops in the tour!
What did you think of my review? Let me know in the comments!
~ Shruti
Facebook | Goodreads | Instagram | Twitter