I buddy-read this book with Simant, the lovely blogger behind Flipping Through The Pages. Both Sim and I adored this book and have been waxing eloquent about it ever since!
Goodreads synopsis:
Seventeen-year-old Molly Peskin-Suso knows all about unrequited love—she's lived through it twenty-six times. She crushes hard and crushes often, but always in secret. Because no matter how many times her twin sister, Cassie, tells her to woman up, Molly can't stomach the idea of rejection. So she's careful. Fat girls always have to be careful.
Then a cute new girl enters Cassie's orbit, and for the first time ever, Molly's cynical twin is a lovesick mess. Meanwhile, Molly's totally not dying of loneliness—except for the part where she is. Luckily, Cassie's new girlfriend comes with a cute hipster-boy sidekick. Will is funny and flirtatious and just might be perfect crush material. Maybe more than crush material. And if Molly can win him over, she'll get her first kiss and she'll get her twin back.
There's only one problem: Molly's coworker Reid. He's an awkward Tolkien superfan with a season pass to the Ren Faire, and there's absolutely no way Molly could fall for him. Right?
---
Questions from Sim
1. I know how much you loved Molly. I remember you saying that she was so relatable to you. Can you tell how and why?
Molly Peskin-Suso is a very memorable character for me. I was able to relate to her so bad. She's had 26 crushes before and has done nothing about them. Her insecurity about her weight stops her from putting herself out there. Oh and she's Harry Potter trash, just like my precious little cinnamon roll, Simon Spier.
Unrequited crushes. Weight issues. Potterhead.
Who does that remind you of?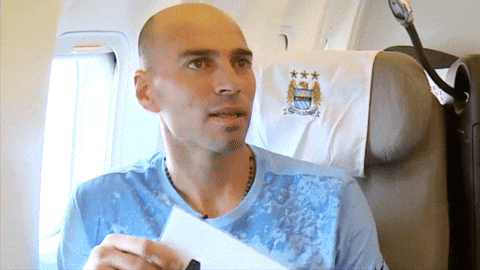 2. I loved the changing dynamics of Molly and Cassie's relationship. I liked the ups and down in their relationship. What do you think? Do you think it's realistic?
I believe Molly and Cassie are one of the most realistic sisters in fiction. I may not be a twin, but I do have a sister and I think Albertalli has got sisterhood down pat in this book. Both Molly and Cassie equally love and are miffed by each other in the book, and that's exactly how having a sister is!
3. Oh and I loved their mothers. They were so.. adorable? What do you think? Who was your favourite out of Patty and Nadine?
Ugh, I can't pick! I loved both of them equally! They're such great role models. Also, I really loved how diverse this book actually is. Molly and Cassie are IVF babies raised by two mothers, one of whom is black. And they're Jewish! Albertalli really has done a great job with representation.
4. I adored Reid. He was definitely weird in the beginning but I think his character got a lot of development throughout the story. And all the Game of Thrones fandom? I was sold. What's your thought?
I absolutely loved Reid, right from the page he was introduced in! He's so adorably awkward and goofy. I didn't know Molly and Reid was a ship I needed until I read this book!
And don't even get me started about all the fandoms he's in! I love me a good nerd and Reid is one of the best.
5. What do you think of Will? I think I liked him too. In my opinion his character was important to give Molly that final push.
Will was okay; I didn't care for him as much as I did for Reid. But he's important to the story. I initially was worried this book would descend into one of those annoying YA love triangles (as far as tropes go, love triangles are the WORST), but it didn't. The Will-Molly-Reid storyline wasn't dramatic and was more natural and realistic.
6. This book had many other themes. My favorite was the changing dynamics between the family members as they start giving priority to others. Did you like this theme? Which was your favorite?
I really liked how family was portrayed in this book, but my favorite theme was definitely the diversity! As a person who reads a lot of mainstream American fiction, I found this book to be a breath of fresh air. There are gay, straight, pansexual, Jewish, and African American characters. And none of this was forced! It wasn't representation for representation's sake. That's what I really like about Becky Albertalli's books.
7. Finally, the theme of the book. Unrequited love. How well do you think Becky delivered the message?
Becky has done a really good job delivering the message. This quote from the book perfectly sums it up:
""But you know, there's an upside here. Because when you spend so much time just intensely wanting something, and then you actually get the thing? It's magic." All of a sudden, I feel like crying. In a good way. In the best way. Because I know exactly what she means. It's butterflies and haziness and heart eyes, but underneath all that, there's this bass line of I can't believe this. I can't believe this is me. I can't quite articulate the sweetness of that feeling. It's finding out the door you were banging on is finally unlocked. Maybe it was unlocked the whole time."
8. I personally hate this question, as we discussed it too, but I'm just asking it for fun. Which book did you love more: Simon or Unrequited? Why? 
Haha, Sim, why, why would you make me do this?
Anyhoo. They're both different stories and I believe they shouldn't be compared. I know a lot of people like Simon over Unrequited, but I like both books equally! I think I liked Unrequited more than the average reader because of how relatable Molly is. And I liked Simon because, really, what's not to love in that book?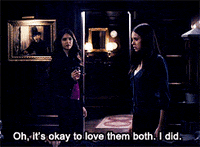 ---
Check out Simant's answers to my questions here!
Reading with Simant was amazing and I can't wait to do it again! We're going to be reading Leah on the Offbeat together soon. Watch this space for more details!
~ Shruti
Facebook | Goodreads | Instagram | Twitter