No, really. Someone teach me how to write nice titles.
Anyhoo…
Here's all the things I did in May.
---
Books read
Buddy read this with Simant at Flipping Through The Pages. We loved this book and it took us a really long time to get over how adorable it was.
⭐⭐⭐⭐⭐
Review to come.
Writter by HuffPost's founding editor, Lacks Self-Control is another funny memoir by a famous person I've read in recent times. Roy Sekoff is witty and has a droll style of writing you can't help but love!
⭐⭐⭐⭐⭐
Wilde Like Me was a little disappointing for me. I went in hoping for a breezy, contemporary read, but I found the main character unlikable and whiny.
⭐⭐1/2
Shelter is a brilliant World War 2 novel about two lost souls finding solace in each other and love during a time of chaos. The writing in this book is amazing and very descriptive.
⭐⭐⭐⭐
---
Other posts on the blog
Chai Break was reinstated in May with this first post on whether reading YA books will get you more followers.
I started the Banned Book Club. Want in? Comment below with your Twitter handle to join our group chat. Also, check out our Goodreads group here.
I wrote a listicle after a really long time: 5 ways you should not react when that annoying friend says they don't read.
I discussed one of the most challenged books of all time, Go Ask Alice. Read it here: Banned, challenged, authorship questioned: My take on the controversial book, Go Ask Alice.
---
My blogiversary came and went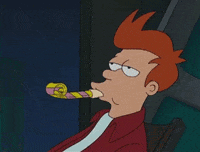 My blog turned 2 a week back and I did absolutely nothing about it. I am the worst, aren't I?
To my long-time followers, I'd like to say thank you! You guys are the best!
To my recent followers, I say WOW. Which part of this absolute madness make you click the follow button? Kidding! I know this blog is good.
---
Banned Book Club reviews
May 2018's BoTM was The Absolutely True Diary of a Part-Time Indian by Sherman Alexie. Featured below are excerpts from some of my favorite reviews of the book by our members.
1. Simant at Flipping Through the Pages says, "I really liked the writing style of the author. With the illustrations in between, this book felt really short and was a quick read…Though you would be laughing at some sentences, a few would definitely make you sad, especially reading about the poor conditions of Spokane Indians. We can feel Alexis's own experience in his writing and it feels more realistic than fiction."
2. Hannah at Ivyclad Ideas thinks "This book covers a lot of heavy topics. Racism is an obvious one – it's actually been banned on those grounds before, which is ironic considering that the novel is about how prejudice and discrimination puts people like Arnold/Junior at a disadvantage. Poverty and alcoholism are rife on the reservation, and their school is underfunded too…Whilst I think this book covers a lot of important topics, I felt like it lacked in narrative aspects. Still, it's a quick read, so don't let me put you off."
3. Lacy at A Ravenclaw Library says in her review, "Overall, this was a good book. Despite the controversy, I'm glad I read it. I really think it highlights things that are happening in our own backyard. It really makes you think about how cruelly we treat people, even unintentionally. Even though the author has done some things, I think the book itself is important."
4. Nancy at Knitted Pages thought "While the subject matter of the book may be controversial, it is very well written with just enough humor."
5. Charvi at Not Just Fiction says "Despite the dark themes that it covers this book ultimately teaches us to never lose hope and keep dreaming on. If we keep going on and working hard, one day we might just get to live our dreams."
6. Mridula at Ecstatic Yet Chaotic thinks, "The book is honest, sometimes brutal, but full of moments that we need to savor because the author has served the plot with a generous amount of unpredictability."
7. Thya at Aquiver Roses said, "This book was perfection at its finest, shoved into a very short read."
---
What you can expect in June
In June, I'm hoping to blog hop more. In May, I was the absolute worst and did not visit other blogs much. I really want to change that in June.
Over at the Banned Book Club, we're also reading and discussing The Hate U Give by Angie Thomas this month, so do join in if you're interested.
---
Enough about me! What about you? How was May for you? Did you read an amazing book you'd like to recommend to me? Let me know in the comments!
~ Shruti