I didn't know of this amazing book's existence until the trailer of its Netflix adaptation dropped. Would I want to read an epistolary novel set during World War II about book lovers? HELL YEAH!
Goodreads synopsis:
"I wonder how the book got to Guernsey? Perhaps there is some sort of secret homing instinct in books that brings them to their perfect readers."
January 1946: London is emerging from the shadow of the Second World War, and writer Juliet Ashton is looking for her next book subject. Who could imagine that she would find it in a letter from a man she's never met, a native of the island of Guernsey, who has come across her name written inside a book by Charles Lamb. . . .
As Juliet and her new correspondent exchange letters, Juliet is drawn into the world of this man and his friends–and what a wonderfully eccentric world it is. The Guernsey Literary and Potato Peel Pie Society–born as a spur-of-the-moment alibi when its members were discovered breaking curfew by the Germans occupying their island–boasts a charming, funny, deeply human cast of characters, from pig farmers to phrenologists, literature lovers all.
Juliet begins a remarkable correspondence with the society's members, learning about their island, their taste in books, and the impact the recent German occupation has had on their lives. Captivated by their stories, she sets sail for Guernsey, and what she finds will change her forever.
Written with warmth and humor as a series of letters, this novel is a celebration of the written word in all its guises and of finding connection in the most surprising ways.
Review:
The Guernsey Literary and Potato Peel Pie Society is a beautiful novel written in the form of letters. It's set during the German occupation in Guernsey and is about the warm relationships people form when they have a shared love for books.
The main character is Juliet Ashton, an author, searching for a story for her next novel. Dawsey Adams, a farmer in Guernsey, comes across a book by Charles Lamb that she owned previously and reaches out to her about the The Guernsey Literary and Potato Peel Pie Society. She slowly begins a correspondence with other members of the society. How she develops relationships with the Islanders and finds the story for her next book forms the crux of this novel.
There's only one word I can use to describe this book–warmth. It made me feel all warm and fuzzy inside. When Juliet first started corresponding with society members, I was able to see how similar the book blogging world is. I have friends all over the world I've never met, and yet, we've all bonded over a shared love for books. While I recommend this book to just about anyone, I want all bloggers to read this just to see how painfully relatable it is.
The writing is grade A and the characters, extremely memorable, despite being vast in number. And there are so many quotable moments in the book, including the following.
"That's what I love about reading: one tiny thing will interest you in a book, and that tiny thing will lead you to another book, and another bit there will lead you onto a third book. It's geometrically progressive – all with no end in sight, and for no other reason than sheer enjoyment."
"Men are more interesting in books than they are in real life."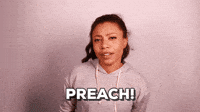 "I sometimes think I prefer suitors in books rather than right in front of me. How awful, backward, cowardly, and mentally warped that will be if it turns out to be true."
And for my absolute favorite:
"Life goes on." What nonsense, I thought, of course it doesn't. It's death that goes on."
Read this book if you like epistolary novels, World War fiction, and books that make you smile like you slept with a coat hanger in your mouth.
If you're still not convinced, WHAT KIND OF MONSTER ARE YOU?
Go read this amazing book today! I swear you will not regret it.
Rating: 5 out of 5
~ Shruti
Facebook | Goodreads | Instagram | Twitter