I received an e-copy of this book from NetGalley in exchange for an honest review. All thoughts and opinions expressed here are my own.
I picked up The Man You Meet in Heaven because of its interesting premise but it did not end up being the 5-star read I expected it to be. Read on to find out more.
Goodreads synopsis:
When Hattie Green pops to the shop one afternoon, she never expects her life to flash before her eyes between the tins of baked beans and a special offer on sliced white. One minute she's loading her trolley and thinking about what to give her son for dinner, and the next she's speaking to a gorgeous man in a glowing white suit about what her life could have been…
If you had the chance to go back and relive it all, what would you do differently? Go on that date, take that promotion… eat that second biscuit? Hattie is about to discover where she went wrong, but will her mystery second chance reveal some STONKING secrets in her past that probably should have stayed hidden?
Review:
Hattie Green pops into her local supermarket one afternoon and is involved in a freak accident. Instead of a trip to the ER, she wakes up in a different dimension and is greeted by a man in a white suit named Josh. How Josh makes Hattie review every major event of her life and makes her let go of emotional shackles, resentment, and past trauma form the rest of the story.
The Man You Meet in Heaven is the kind of story that looks great on paper. But it loses its steam after the first quarter. As Josh and Hattie review her life together, there are so many instances which could've been made meaty, but aren't. That was my biggest problem with this book.
There are several major events from Hattie's life that just aren't developed enough. For instance, she goes through a very traumatic experience that I cannot mention for want of spoiling the book. But it isn't dealt with well in this book. Hattie is in denial about it most of her life. Here, in the other dimension with Josh, she magically addresses it and is healed.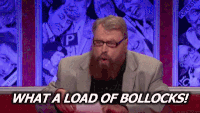 Just when I decided this book was veering strongly towards a 2-star read, the pace picked up and I actually got interested in the story again in the last quarter. While I didn't like the story as much as I thought I would, I will give it this–it'll make a good romcom movie.
The Man You Meet in Heaven is a feel-good book in some parts and infuriating in others. But it's still a short read that you should pick up if you want a lighthearted book with some witty banter.
Rating: 3 out of 5
~ Shruti