I received an e-copy of this book through NetGalley in exchange for an honest review. All thoughts and opinions expressed here are my own.
I'm a simple person. I see World War II, I pick the book up. So when I saw this pretty, pretty book available for request on NetGalley, I immediately hit request.
Goodreads synopsis:
On the brink of the second world war, a beautiful Parisian bookshop hides a heartbreaking secret that will tear one family apart forever…
The last time Valerie was in Paris, she was three-years-old, running from the Nazis, away from the only home she had ever known.
Now as a young woman, Valerie must return to Paris, to the bookshop and her only surviving relative, her grandfather Vincent, to find out what really happened to those she loved. As she gets to know Vincent again, she hears a tragic story of Nazi occupied Paris, a doomed love affair and a mother willing to sacrifice everything for her beloved daughter.
Can Valerie and Vincent help each other to mend the wounds of the past? Valerie isn't after a fairy-tale ending, she only wants the truth. But what is the one devastating secret that Vincent is determined to keep from his granddaughter?
Review:
The Paris Secret is the story of Valerie and her grandfather, Vincent. When she was three years old, Valerie was handed over to an aunt of hers in order to escape the Occupation in Paris. She returns to Paris once she finds out that Vincent is still alive and looking for an assistant at the bookshop he owns. How she learns about what actually happened to her parents and comes clean to Vincent about her real identity forms the rest of the story.
I've always been a sucker for historical fiction, especially the ones set during WWII. This book is just as riveting as every other tale set in this time period. The writing is great, the story is simple, and the characters memorable. I particularly loved how fleshed out each character was.
And a big plus? A majority of this book's events happen in a bookshop. Vincent is the clichéd angry yet endearing character we all love, and his quips about popular books and authors will make you laugh out loud. Or utter a sigh of indignation. There's no in between. Really, the dude calls Marcel Proust "a waste of paper".
"Nothing more than a pretentious snob. Some good quotes, yes, but mostly self-indulgent waffle, when it takes three thousand pages to say what could have been said in three hundred. His editors should be shot."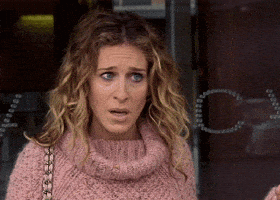 While I loved the fast-paced story, there were also many parts that were begging for more details. A good family drama involves a lot of layers, and this book was lacking on that front. I would have loved a few more details about Valerie's parents' emotions and how Vincent dealt with the aftermath of their death.
This, however, could just be me. Read The Paris Secret if you like historical fiction, WWII stories, and family drama. You can finish this page-turner in a day and you won't regret it.
Rating: 3.5 out of 5
~ Shruti