Wednesday Wisdom is a series of blog posts on This is Lit about the different content marketing strategies you can use to crush it in the blogging world.
Doesn't the word "listicle" sound weird?
For those not in the know, a listicle is an article that is also a list post–hence, listicle.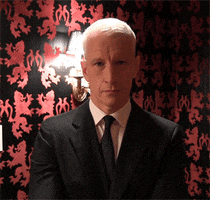 BuzzFeed and other Internet media seem to love this writing style. However, a lot of content marketing gurus hate the very idea of listicles. There are some sites where the art of listicle making has been boiled down to sheer clickbait journalism. But I strongly believe that, if written well, a listicle is a much easier vehicle to get your message across.
And so do so many other sites such as Elite Daily, Huffington Post, and Bustle. Otherwise, they wouldn't be this successful.
So here are 7 key reasons why listicles are so popular and you need them as part of your content marketing strategy.
1. They are clear and concise.
List posts are usually clear and to the point. You can convey your message in a neat, itemized article, instead of using clunky paragraphs.
2. They provide value to the most distracted reader.
Let's face it. Most of our readers are distracted. Content creators constantly struggle with writing fascinating content that gets read. You have to remember that a good number of readers skim through your blog post to see if they learn anything of value. List posts have the benefit of being easy to be skimmed through. All your distracted reader would need to do is read the subheads to understand what you're saying.
3. Readers respond better to numbers.
Listicles have a number in the headline, and readers just eat this up! Why do you think BuzzFeed is so successful? The human brain loves numbers and structure, and a good listicle has both.
Want your article to be read and shared? Make it a list post!
4. Complex information can be broken down into an itemized list.
Listicles are mostly hype content. For example, I once wrote a post on 9 things you should NEVER say to a bookworm. This is not complex in any way.
But say you write a post on how to use Edelweiss.
We all know that using Edelweiss for the first time can be a little confusing. If you wanted a little help, which article are you most likely to choose? A post with para after para on the service or a step-by-step list post?
5. The title tells you exactly what you can expect.
List posts' titles are very to the point. If you want to know how you can monetize your blog, you're more likely to click on 7 ways you can monetize your book blog than How to monetize your book blog. Because the title promises that you will learn seven new things and also, the it looks more convincing.
6. They bring all the traffic to your blogging yard.
Social media gurus have proved time and again that list posts get more views and shares than most types of content. Some of my most popular posts are listicles too.
So the next time you write a post you're proud of, see if you can convert it into a list instead.
7. They're easy to create.
Now that I've given you six reasons why listicles work well, here's one that I hope will give you the final push. List posts are the easiest kind of content you can create. They take much lesser time to write than other posts, but they perform so much better.
What are you waiting for? Go forth and write your first list post! Or if you already have written one that you're proud of, leave a link in the comments? 🙂
~ Shruti