Heya, nerds!
Who's got two thumbs, stans Tina Fey, and just turned 24 today?
Oh and it's also Halloween and I've been told (quite repeatedly) that having a Halloween birthday explains so many things about me.
I'm 24 now and some of you may be wondering if I've finally got a hang of this adulting thing.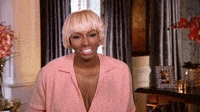 But there are certain things that happened this year that I'm really happy about or proud of and I think a soppy, reflection post is in order.
1. This is Lit is actually…lit?
I've been blogging for more than 2 years now and I'm really proud of how my blog is doing. For once, I'm not really concerned about views, follower count, or any other metrics. I'm just happy that I have a bunch of Internet friends who actually take the time to read what I write. Y'all are the best. ❤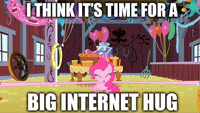 2. I created an Internet event with some friends.
I organized the Indian Lit Readathon along with 3 amazing bloggers/Internet friends/adorable little marshmallows. We had a LOT of fun organizing it and we can't wait to host the next edition!
I still don't read as many Indian books as I'd like to, but I'm getting there.
3. I quit my first job!
I worked two years with a company that I had joined right out of college. While the first year was great, I was quickly losing sight of what I wanted from my career because of the work environment there. So I found a different job and quit.
I feel like that's the best thing I did in 2018.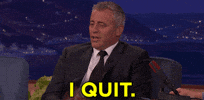 4. I'm, like, a poet now…?
Yup, you read that right. I'm a poet. I write poems. I know words. I have the best words.
No really, please give @dimlylitpoetry a follow on Instagram if you'd like angsty, extra poems such as these:
https://www.instagram.com/p/BowpqDYB2FA/?taken-by=dimlylitpoetry
https://www.instagram.com/p/Bo9aKkCh5bA/?taken-by=dimlylitpoetry
---
Some of my favorite blog posts/moments from 2018:
1. I loved writing this one and readers loved it too: [Satire] Struggling male author just cannot write female characters.
2. I had a number of published, award-winning authors guest-posting on my blog for my Authors Get Lit series. These authors are some of the best people book blogging has helped me find and they've given excellent advice about writing, the publishing world, and marketing books in their articles.
3. I started the Banned Book Club and our little group keeps growing every day! We read one banned book every month and also have fun conversations on our group chat. So hit me up if you want to join?
4. One of my articles about my niece got published in a magazine.
I still can't believe I've been blogging for 2.5 years. This blog started as a summer project and is now such an integral part of who I am as a person. I really hope I never stop writing.
Now let's finish this soppy post with my favorite GIF of all time:
~ Shruti