I own more than 10 pairs of shoes.
I love shoes to death and they're what will eventually make me declare bankruptcy too. I think.
Anyway.
I once got this amazing pair of yellow wedges. My mom thought they looked "unnecessarily flashy and ridiculous". But I loved them, so I went ahead and bought them anyway.
I wore them to work one day and some people (acquaintances with no taste, obviously) made jokes. My friends said they were okay. But this one co-worker's comment was my favorite. She said "okay, these are SO you. They scream 'Shruti Ramanujam'".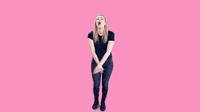 Wait, where are you going with this?
I've always loved it when people recognize my style. And this has nothing to do with dress sense (which, my sister has repeatedly told me I do not have). No, I like it when people notice that I like weird things. Why did this random co-worker know that I'd love flashy yellow wedges? I never had a conversation about it with her.
That's what this post is all about. I'm going to help you find your yellow wedges.
Umm, what now?
Every website has a voice. You need to find yours. Find your yellow wedges! Get it? GET IT?
Your blog is your brand. You need to make it recognizable. This could be your writing voice, style of writing, or the way you structure your content. Or all three together. Whatever be the path, the end is the same–your website must be unique and represent who you are as a person.
Why is a personal brand important?
The Internet is a mess.
There are a LOT of voices out there. Are you writing a well thought out article on bookstagramming?
HA. There are hundreds of articles out there already.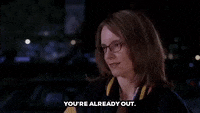 Of course, there are a lot of other factors that come into play, including SEO, how catchy your headline looks, and more. But if you want your existing followers to continue engaging, you need a unique voice.
You need a personal brand.
So, how do I build this brand for myself?
I have 4 tips.
1. Review what you already have.

You just might have a brand already. If you've been blogging for a while, you may have a niche already. You might have a specific style in the niche blogging community. Look into that. See if it's something you can base your brand on.
2. Understand yourself.
To include your style in your website, you first need to understand yourself. Who are you? What's your personality like? What makes you tick?
3. Understand your audience.
Who are your readers going to be? Understand them and write in a way that satisfies both you and them. Get in their shoes and see if there's anywhere else you can talk to them too. For example, book bloggers learn early on that their readers don't just read blogs. They also hang out on Twitter and Instagram. That's why you'll find most bloggers on both book Twitter and bookstagram.
4. Be consistent.
In the previous point, I was talking about Twitter and Instagram. When you're there, you're representing your website, your personal brand. Remember to be consistent on all channels you use to talk to your audience. You readers should immediately identify your post without looking the name or handle.
That's all I've got! If you have any more tips for building a personal brand, do tell us in the comments!
Also, with this post, we end our content marketing part of the Wednesday Wisdom series. From next week, this series will focus more on book blogging tips learned from almost 3 years of blogging.
~ Shruti
Facebook | Goodreads | Instagram | Twitter