Hiya, nerds!
I'm supposed to be polishing a thinkpiece about Wuthering Heights I've written for the blog, but I just can't get myself to do it. Sundays are for lazing around. I really don't want to think about how Wuthering Heights is a gothic deconstruction of traditional romances, 'kay?
Anywho.
Today, I saw a nice thread on Twitter about controversial book opinions.
The replies are amazing! People have a lot of controversial opinions which were fun to read, even if you don't agree with them. Like this tweet, for instance:
We all know how much I love literary fiction. But this tweet still made me laugh out loud. And I didn't even get mad about the fact that they misspelled "verisimilitude"!
So here are 5 spiciest, maddest, most sacrilegious book opinions of mine.
1. John Green's books aren't that great.
There, I said it!
I know that everyone loves his books, but I just don't like them. The Fault in our Stars was great, but man, you gotta stop it with all the SickLit, cliches, and dying! He might be great for a younger audience, but as an adult, I HAVE to say that his books are overrated.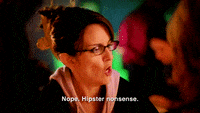 2. J.K. Rowling is canceled.
If you're clutching at your pearls in shock, hear me out. The woman is milking the Harry Potter cow for all it's worth and she needs to stop. She also isn't a trans-ally, the Nagini debacle just wasn't tasteful, and I hate that she changes the race of characters years later–that's not inclusivity, it's an afterthought.
Related: The Crimes of JK Rowling: Why Won't She Leave the Potterverse Alone?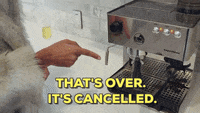 3. Wuthering Heights is not a love story.
…and anyone who says otherwise is an idiot.
Yup, this is the thinkpiece I'm currently working on. The full post will be up as soon as my lazy ass gets to editing it. But here's a preview: The book is about two very self-destructive people who do not love each other and there is nothing, I repeat, NOTHING, romantic about a tortured hero. Stop telling young adults that emotionally manipulative relationships can work.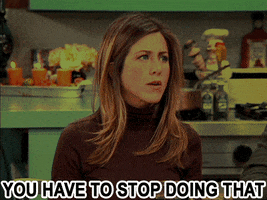 4. Books on aliens suck.
This ties back to a bigger and more sacrilegious book opinion that I hold–Science fiction is weird.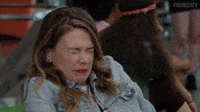 I'm cowering with fear of the backlash for this statement. But really, I find sci-fi odd. I just can't read it, it just isn't for me. I LOVE time travel and speculative fiction is occasionally okay, but damn, I can't stand sci-fi.
But I also think I'm being dismissive of the genre, so if you think there's one sci-fi book that I will definitely love, do let me know in the comments! I really want to see if my opinion changes.
The fact that I can't read sci-fi really gets on me because I love all genres! I genuinely enjoy reading books of different types, and yet there's this one genre I just can't deal with.
5. A Christmas Carol sucks.
I know that everyone considers it a Yuletide classic, but I just don't like it. It's a weird-ass story that's too communist for my liking. Also, Scrooge's redemption arc in the end is not him repenting his actions. It's more self-preservation. If three scary dudes show up in the middle of the night and foretell my dying alone, I would act like a changed leaf in the morning too.
But I do have to say this. If you're ever in Atlanta, do watch the Shakespeare Tavern's version of A Christmas Carol! It's the same sucky story, but the acting is stellar and the music is so on-point! Read my review here.
There you go!
These are my sacrilegious book opinions. Do you agree with any? Even if you don't, do let me know! I'm sure we can have an adult conversation about this in the comments! 🙂
~ Shruti