Hi there!
Monthly wrap-ups aren't really my thing, but the one thing I've been doing religiously ever since I started this blog (in addition to showing off about it) is a yearly wrap-up.
So here's a look at how this year was for me.
I started 2018 with a bang! I was vacationing in the US and came back to India only in the second week of 2018. I was refreshed, happy, and ready to win the world!
And it was all downhill from there.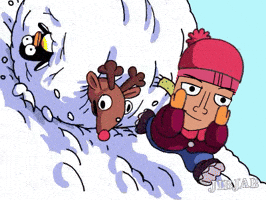 I didn't have much time to read, work was draining, and the commute to work was killing me. But I bumbled along, just hoping for the best, and I have to say, it did help*!
*: Bumbling along is usually performed by experts who have no vision in life. Please don't try this at home.
2018 wrap-up: Books
My goal was to read 50 books this year and I ended up reading 56!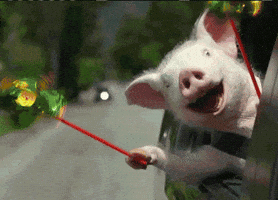 This was an excellent reading year for me, because I read a lot of brilliant books which will forever be residents of my Favourites list.
Review copies that I loved.
Backlist books that I loved.
Blog posts that weren't reviews and raked in them views.
One of the main things This is Lit is known for (other than book reviews) is satirical articles. This year, I didn't manage to write as many as last year. However, I did write a lot of different posts that both I and my readers seemed to love.
For the love of poetry, metaphors, and being extra.
I know I've showed off about this a lot already, but in April 2018, I participated in NaPoWriMo (National Poetry Writing Month) and wrote 30 poems, one each day of April!
I hardly ever stick to plans, which is why finishing NaPoWriMo was such a big deal for me. I can't say the same about NaNoWriMo, though, because I didn't write a word in November.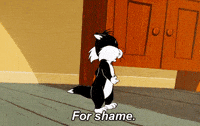 I started the Banned Book Club.
It's a little club where we read one historically challenged book each month. We have a Twitter chat and a Goodreads group, and I really like how interactive the members are.
I quit my first job out of college.
I've talked about this quite a lot but never in depth. I loved my first job out of college, but it required a lot of technical knowledge which I wasn't a big fan of. And I didn't see it taking me where I wanted to be, so I quit. I love my new job now!
I dabbled in a couple blog series.
2018 was the year of blog post series on This is Lit. In the beginning of the year, I started Authors Get Lit, where several award-winning authors guest posted about publishing, writing, and getting reviews for books.
And for the past couple of months, I've been doing the Wednesday Wisdom series, where I give tips for new book bloggers. It's an ongoing series and you should definitely check it out if you need blogging and social promotion tips.
2019 goals
Read 70 books (more backlist books than review copies).
Write more short stories.
As always, I'm wrapping up this wrap-up with my favourite GIF of all time.
~ Shruti