On Friday, at 5:30pm, Starmark in association with the Australian Consulate-General, hosted an event–a conversation with the award-winning author Markus Zusak.
A bunch of us, bloggers and bookstagrammers, flocked to the bookstore to see our favourite author in person. It was a tightly-packed space, and I may or may not have accidentally (and quite inappropriately) touched this Indian aunty's lower back. Multiple times.
It was THAT packed.
Markus showed up on time and as he entered, (bless our aisle seats!) he spoke to us bloggers. In person.
And it was such a simple conversation. He asked us about what we were currently reading, which book was our favourite this year, and how long did we have to commute to reach the bookstore. And in return, we asked him what he was currently reading. Turns out he's never read Stephen King's books so he's just getting started on them.
Needless to say, the bunch of us were frozen and stuttering the entire time. And my biggest problem was that a photographer was taking pictures from behind.
You know what the means?
I spoke to a favourite author of mine in the flesh and what's visible in the photographic evidence? THE BACK OF MY HEAD.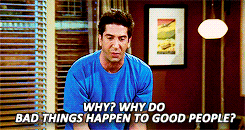 Anyhoo.
The Q & A started soon after. It was a conversation with a Dr. T. Sumathy, and well, it didn't feel much like a conversation to me.
The questions were too rehearsed and it felt more like an interrogation than a conversation. While Markus' answers were great, instead of a followup question based on what he said, we got an "okay, next question".
And at one point, the interviewer started reading out a negative review to Markus. And I shit you not, the room became silent and so many people were cringing. But Markus handled that deftly too with a "you can't impress everyone".
Much of the "balderdash" part of the day had to do with both the interviewer's questions and the 5 minute Q & A with the audience that followed. As soon as the emcee opened the floor for questions, there were the usual suspects including what did Markus think of the movie adaptation.
But there were a couple of questions that gave me hardcore secondhand embarrassment. One was a guy asking if we would get discounted flight tickets to Australia because we attended the event. Which Markus didn't understand initially, and the same cringeworthy question had to be repeated twice.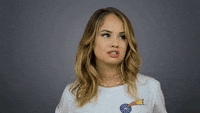 And then there was another person pulling the woe-is-me attitude, saying that she watches movies first before reading books and that people shame her for it. Oh and she started of her question with "You said you love people who love your books. And I love your books, so do you love me?"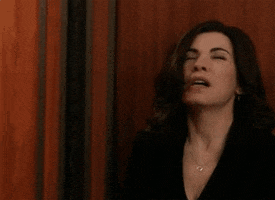 But obviously, we bloggers weren't going to make these questions ruin the day for us. And I get it. We all make a fool of ourselves in front of an idol.
After the Q & A, Markus hung around to sign books. Some of us broke our book buying bans just so we could get our books signed by Markus. When he was signing my books, we were discussing how his book didn't fall under Genre Fiction, and that it was closest to Literary Fiction. And we all know how much I love literary fiction. I was screaming internally the entire time.
We even got a picture of all us bloggers with him, so you can kill me now and I'll go happily.
In all, it was an evening of great fun and all of us are still in withdrawal after the time we spent together. Here, our flushed faces say it all.
Have you met one of your favourite authors in person? How did it feel? Let me know in the comments!
~ Shruti