This post is a collaboration with Shreya from Bookwormtopia.
J.K. Rowling is a brilliant author. And because she wasn't able to convey all that brilliance in just 7 books, 8 movies, a 2-part play, 3 textbooks from The Hogwarts Library, 2 screenplays, and an entire fucking website dedicated to new and unreleased writings of hers, Shreya and I have compiled this easy list for you.
Did you see any of these new revelations coming?
1. The Potions classroom was not the only dungeon Professor Snape frequented. He, ahem, also had a sex dungeon.
2. Professor McGonagall was a spinster only in her human form. As a tabby cat, however, Minerva loved her dalliances with Mrs. Norris.
3. Fang and the Giant Squid were into butt play.

4. The wizard who put in the tracks to Hogwarts at King's Cross chose platform nine and three quarters as it was the same number as the size of a certain appendage of his.

5. Oliver Wood is in a loving relationship with a bludger.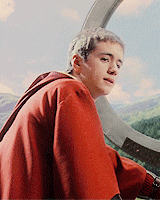 6. All the characters in Harry Potter were actually black and if you never noticed, you're racist.

7. The Whomping Willow had a scandalous love affair with the giant squid. Fangs was heartbroken when he found out.

8. The Whomping Willow also had a, ahem, whomping kink.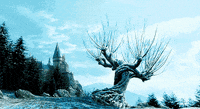 9. The Shrieking Shack got its name for a completely different reason.

10. The Black Lake is actually trans.

11. Fluffy the three-headed dog and a blast-ended skrewt had an intense sexual relationship.

12. Colin Creevey wrote self-insert fanfiction about Harry Potter.
There you go! These were totally real and you should completely believe them.

---
This post was a collaboration with the lovely Shreya from Bookwormtopia. Shreya is a teenager with a soul that's so old, it complains about the economy, today's youth, and its arthritis. She's a riot to talk to and her reviews are always on-point, succinct, and wonderful to read.

Both Shreya and I are Potterheads. But our love for J.K. Rowling died ages back. We will not stand for her transphobic behaviour and detest the fact that she forces diversity more as an afterthought than for inclusivity. You can read more about our thoughts on JKR in these posts:

Shruti: The Crimes of J.K. Rowling: Why won't she leave the Potterverse alone
Shreya: My thoughts on the Crimes of Grindelwald
~ Shruti