This was the August BoTM of the Stars and Sorcery book club, hosted by my friend Nandini @ Unputdownable Books. But both she and other friends have been recommending A Spark of White Fire several moons before it was even made the BoTM of Stars and Sorcery. However, I got around to reading it only last month because, like I've repeatedly mentioned before, I am a garbage person.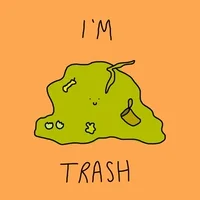 Read on to find out what I thought about the book.
Goodreads synopsis:
In a universe of capricious gods, dark moons, and kingdoms built on the backs of spaceships, a cursed queen sends her infant daughter away, a jealous uncle steals the throne of Kali from his nephew, and an exiled prince vows to take his crown back.
Raised alone and far away from her home on Kali, Esmae longs to return to her family. When the King of Wychstar offers to gift the unbeatable, sentient warship Titania to a warrior that can win his competition, she sees her way home: she'll enter the competition, reveal her true identity to the world, and help her famous brother win back the crown of Kali.
It's a great plan. Until it falls apart.
Inspired by the Mahabharata and other ancient Indian stories, A Spark of White Fire is a lush, sweeping space opera about family, curses, and the endless battle between jealousy and love.
Review:
Mahabharata, but in space.
That's A Spark of White Fire in four words for you.
Inspired by the Mahabharata and other Indian stories of yore, this is the story of Esmae trying to return to her family and making an effort to fix political machinations borne out of jealousy. Whether she does manage to fix things and how she comes to terms with her own and found families forms the rest of the story.
I started reading this book when I was supposed to be packing for my vacation and I thought I wouldn't finish it until after I came back. However, the book is so fast-paced and interesting, I finished it in under 24 hours!
One of my favorite parts about reading this book was piecing together which Indian myth a particular storyline was from or which character someone in the book was based on. If, like me, you love Indian mythology, you'll definitely have a brilliant reading experience too!
The main character, Esmae, has a lot of depth and is well-written, to the point where you can't help but root for her. This warrior princess/confused bean is extremely memorable and you'll remember her for ages after the last page is turned. While some of the other characters are fleshed out well too, others lacked a similar treatment.
But overall, A Spark of White Fire is an excellent read that will surely end up in my 2019 Top Ten Books list. To fit in unique characters, sentient spaceships, mythical elements, and an entire array of planets into such a small book and also set a pace that doesn't give you whiplash is extremely difficult. Sangu has done a BRILLIANT job with this novel and I can't wait to read the sequel.
I might even live tweet while reading it, so watch my Twitter if you'd like to see scream-tweets of rage and sorrow from me. o.O
---
~ Shruti