Heya, nerds!
If you follow me on social, you'll know I was on a three-week vacation, the first half in the UK and the second half in the US. Like any other bookworm, I hit up quite a lot of bookstores in both countries. I even hauled 8 books, all hardcovers–enough to warrant me bringing back an extra bag than what I had taken for my vacation!
One of my favorite things this vacation was I finally got to meet my friend Evelina of Avalinah's Books! Three years of Internet friendship later, I finally know what her voice sounds like! I also know she's not a serial killer OR middle-aged catfisher and that's just sad, tbh. I've always wanted a serial killer best friend. (I'M KIDDING! …Or am I?)
We spent a couple of hours together on a bookshop crawl across Covent Garden and also visited a few others individually over the course of each of our trips. And as bloggers, the cardinal rule is to review ALL OF THEM.
Evelina: And isn't that the best chance to do a joint post together afterwards? I'll be butting in with comments in italics as Shruti goes along!
So here goes…
1. Travis & Emery Music Bookshop
This one sells out-of-print and secondhand books on music. What did we do there? Nothing. But Evelina got a really cool picture in front of it and I've deemed it necessary to add the bookstore to the list anyway. 😀
Evelina: Yeah, I think this was one of our first ones? At that point I was still feeling like "Woah so much is going on and I just met Shruti and I'm not even sure where I am" 😀 But hey, at least we took a pic!
2. Goldsboro Books
Home to signed and exclusive first editions of books, old and new, Goldsboro is one bookshop we had on our list purely for "just looking". Can two broke bibliophiles ever do anything else in a shop like this?
Evelina: In fact, I remember being too shy to go in to "just look", but Shruti said something along the lines of her having no shame whatsoever, so we went it. And swiftly agreed that as internationals, we need to be practical, so those fancy copies are not for us! (It did have some nice editions though!)
She's right. I do have no shame whatsoever. Also, hey, I'm Indian. We breathe window shopping.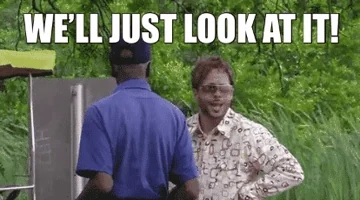 Verdict: If you can afford buying signed editions and collectibles, do go! Also, like, can we be friends?
3. Quinto Bookshop
This was one secondhand bookstore we were really looking forward to visiting. While they had a decent collection, they were renovating their basement–the part of the bookshop with the best deals apparently–and we ended up leaving without buying anything.
Evelina: I was pretty bummed out about the basement, but it's really kind of my luck. The main attraction seems to be under repairs or broken most of the times I visit. In fact, the same happens to my boyfriend, and put us both together… Well, we weren't surprised about that basement being closed. I mean, considering that both years that we visited London, the Big Ben has been undergoing repairs, I think the basement kind of dims in that light!
Verdict: Definitely will visit if we get the chance again. But right now, we can't say much because we both feel like we missed the main attraction!
4. Any Amount of Books
Secondhand books, rare finds for low monies, and amazing deals all around!
Almost every London Bookstores list on the Internet recommended this one, so obviously we checked it out (especially as Evelina had already visited it before and wanted to come back!) While we both did end up purchasing from the bookstore, we were very disheartened by their ARC shelf. Some even had the press release from the publisher still attached to the book.
Books hauled:
Evelina: The Bad Trip by James Riley (an obscure book about how the 60's derailed into the 70's)
Shruti: No! I Won't Join a Book Club by Virginia Ironside and The Drama Teacher by Koren Zailckas.
Verdict: Worth visiting, but steer clear of the ARC shelf, please! Also, as most second-hand book shops will be, it's very seasonal, so you might be able to haul a lot one time, but not much another.
5. Foyle's
Foyle's is definitely not like the other indie and secondhand bookshops we had on our list but we stopped by anyway. And Evelina ended up finding a book she'd been searching for for ages!
Evelina: I don't remember why exactly I thought I'd need to visit Foyle's, but somebody definitely recommended it to me. Maybe because it's big..? Anyway, it didn't leave a lasting impression – just that I hauled a book I haven't been able to for a long time and was happy about that. However, I could have also hauled it in any bigger Waterstones.
Books hauled:
Evelina: The Hod King by Josiah Bancroft
Shruti: None. I walked around a lot and bullied E into posing for this picture for me.
Verdict: A nice big book store, but other than that not very memorable especially considering we were on an indie bookstore crawl for books that would be easy on our decidedly thin wallets.
6. The Second Shelf
A bookshop dedicated entirely to works by women? SIGN US UP!
We saved this one for last and were hella excited about visiting. But because it houses rare books, first editions, and manuscripts, it wasn't exactly easy on the wallet. We ended up leaving without buying anything once again.
Evelina: Well, yeah, and there was more. It's actually a pretty ridiculous story. See, I rarely wear make up. But when I do… The wind manages to blow a f*ckin log into my eye while waiting for a pedestrian light to change! Since I'm dehydrated, my eyes are like, nope, we can't squeeze even a tear out, sorry! And since I'm wearing make up, I can't just wash it out. And since AIRPORTS, I left my eye drops in an entirely different country ("nope, won't need 'em! I mean, I won't be working at a screen!" Yeah, don't fall for that one, kids.) Anyway, I will always remember The Second Shelf as the place where I could only walk holding my eyelid up from touching my eye, hiding it from my party and silently panicking on whether I will have to go to the hospital or not and OH MY GOD WILL I EVEN SEE 😂
Anyway, it was unpleasant, but it all ended well! And hey, look, at least the make up was sort of worth it, cause look at what awesome pics we took!
Aside from the whole sob story (badum tsss), I am not sure how I felt about that book shop – I mean, I agree that holding one's eyelid above one's eye limits one's ability to appreciate books a little bit, but even so, the only ones I picked up cost like… 300 pounds???? What?? (Or was that just my luck?) For others, I couldn't figure out what the price even is (or are they kidding me??) It was really cozy, nicely themed and interesting, but I just felt… Out of place? (I swear, not because of the log in my eye.)
The lowest priced book I found was for 7 pounds! But it was really old and browning. But I'm sure we would have splurged if we had stayed there any longer, so bless the log that flew into Evelina's eye. It did one good thing–it maintained the weight of our wallets!
Verdict: Can be pricey and is very specialized, but if you know what you're looking for, definitely worth a go. Also, very bookstagram-worthy! It's a little tough to find geographically, though, but it's absolutely worth the walking and Google-Maps-cursing.
7. Oxfam Bookshop (2 locations)
Evelina and I individually went to the Oxfam Bookshop in two different locations later after our bookshop crawl.
Oxfam Greenwich
The one I went to is right next to the Greenwich Market, leading from Cutty Sark. I wasn't supposed to stop there (my family and I were rushing to go to the Royal Observatory to check out the Prime Meridian) but I popped in anyway. For "just a look-see".
And holy cow, am I glad I did? I was there for under 10 minutes but ended up buying a book and also falling in love with the kind lady at the till. One of the other employees even trawled through their basement in record speed to find a Faulkner for me (unfortunately, they didn't have a copy). They were also making fun of me because I mentioned I had my flight to the US the next day and I had bought the biggest book in the store, baggage allowances be damned. 😀
Oxfam..somewhere?
Evelina: Oh dear, now if I had to tell you exactly where it is… It's the Oxfam book shop by the National British museum! (Yes, I am too lazy to look up the actual address.) But anyway, it was brilliant! Okay, so maybe I'm a cheapskate, but international travel is no joke, and it does usually comes with limited budgets, cause you've already spent several paychecks to even get there. You can't haul ALL the signed copies and special editions, which is why I was so glad to find this Oxfam shop. I was pleasantly surprised that most of the books are new! Or at least new-ish. There were even some completely new, off the shelf editions in batches – I think they were donated by businesses or even booksellers. Overall, it had a very good selection of books.
Books hauled:
Evelina: A Gathering of Ghosts by Karen Maitland and Semiosis by Sue Burke
Shruti: The Collected Short Stories of Roald Dahl
Verdict:
Must visit! We both had great experiences in the individual stores we went to. You can find great books for pocket-friendly prices and if you're lucky enough, maybe even a signed copy or two!
8. Well Read
This was yet another shop I nipped into while in Greenwich. My first words to the person behind the till were "this shop is a dream". Well Read is an independent store that sells bookish gifts and also a few books by indie authors. I saw tote bags designed like the covers of Austen novels, the cutest notebooks and bookmarks, and a whole lot of other bookish gifts. I might have been a cheapskate throughout this bookshops crawl, but in Well-read I spent 6 pounds on a box of bookish pencils. Priorities. ¯\_(ツ)_/¯
Verdict: GO! But I warn you, you WILL end up buying something. You can't help it–the shop truly is a dream! Pro: It's Instagram-worthy; con: You'll never want to leave.
9. Bookmarks
Evelina: Well, this one's super close to the Oxfam, so of course I would drop in. It's a very interesting one. As my boyfriend put it, "this is one shop that certainly wears its political agenda on its sleeve". There are books new and old, but most of them are incredibly socialist (I'd even say Marxist), but there were quite a lot of societal justice and feminism themes. You could say it's geared towards certain directions of activist! Very unique, and I've certainly never been to a book shop like this. Surprisingly, I did haul a book! It was from their used books section, and it's called Wally Funk's Race for Space: The Extraordinary Story of a Female Aviation Pioneer (women fighting for space? Of course I'm going to grab it.)
Verdict: Very specialized and political, but certainly unique.
10. Waterstones Picadilly
I'm so bummed I missed going to this one. I gave it several yearning glances while walking past it to the Saravana Bhavan in Piccadilly Circus (yikes, my South Indian is showing), but wasn't able to go in because we were super hungry. The shop had already closed by the time I finished dinner and came back and I regret it to this day. 😦
Evelina: It's a good thing Shruti didn't go here. Because she wouldn't have left. It has like, what, 5 or 6 floors of books? I've definitely never seen a book shop this big, and neither have a lot of you who are reading this post, I'm sure! (And you know what? IT'S NOT TOO MANY BOOKS.)
It's also a very cozy shop, despite being so loomingly big. It's got old, dark library style interior and even the lights on the elevators are old and so incredibly atmospheric. You can tell it's been there for a while. I have no pictures because we ran in and hour before closing, so we had to hurry! And… I hauled most of my books here:
To Be Taught, If Fortunate by Becky Chambers (signed!)
Once Upon A River by Diane Setterfeld
The Obelisk Gate by N.J. Jemisin
The Book of Dust, Part I by Philip Pullman
Waterstones Picadilly was where I bought my first ever signed copy (those are also not very accessible, if you're international.) A book shop is automatically more exciting if you can find those in it! And I only found it because they have two walls on the first floor (okay, Brits, on the ground floor) dedicated to new releases and special stuff. Very exciting!
Verdict: Absolutely MUST GO if you're in London. But either bring money, or just don't bring a wallet at all. You won't resist. Also, Saravana Bhavan can wait. Go into the damn shop. o.O
11. Orbital comics
Evelina: Also chanced upon this right before they closed, but couldn't help peeking in! (It's right beside the Heinz Beanz museum, and honestly, why were people queueing there??) Comics are a little over my budget as an international traveler, especially as they're serialized, so you need to buy multiples – but this shop was truly out of this world. It had stacks upon stacks of comics and I felt as if I stepped into a movie! (We don't have comics shops in my country, and comics aren't accessible much either.) I'd imagine they have a lot of different series and editions, and you can even browse old copies (I loved browsing the old Doctor Who magazines!) And yes, it was truly worth it to look in if only to leaf through a copy of actual, print Monstress.
Verdict: Totally awesome!
---
There you have it! 11 bookshops, all thanks to vacation dates of two people from different parts of the world magically aligning! Serendipity, I tell ya!
Evelina hauled way more books on this trip than I did, but I found 5 amazing hardcovers in a little gem of a secondhand bookshop in Atlanta, Georgia. Stay tuned for yet another bookshop review right here on my blog!
---
Bookshop Day 2019
If you live in the UK, there's something amazing happening this week that you should totally get on–Bookshop Day!
Bookshop Day will be celebrated in bookstores across the UK on October 5th, 2019. It usually takes place on the week of the biggest day of new book releases of the year. This year will see the likes of Philip Pullman, JoJo Moyes, Zadie Smith, Ben Okri, Scarlett Curtis, John Le Carré, Sophie Dahl, Terry O'Neill, Nigel Slater, Henry Firth, Chris Riddell and Peter James enter the running to be this year's Christmas number one.
Bookshop Day is part of the year-round Books Are My Bag campaign. For more information, visit www.booksaremybag.com / @BooksAreMyBag / #BookshopDay.
---
~ Shruti