Like every other bookworm, my love for reading started with Enid Blyton's books. My first ever novel with multiple chapters in it was from the Famous Five series–a book I still own to this day. I haven't re-read her books in many years, but I still held her books close to my heart, a testament to the good old days Kirrin Island gave me. Enid Blyton was simply the best and no other children's book author could take her place.
Boy, was I wrong.
I did not set out to ruin my childhood fave for myself at all. I was just searching for a BBC Documentary on Blyton's personal life that my friend Uma from Books. Bags. Burgers. was telling me about, when I stumbled across one article calling her problematic.
I chose to go down the proverbial rabbit hole over the course of the next few weeks, supplemented with copious amounts of re-reading excerpts from the books I myself own. And I was able to come to only one conclusion–my childhood fave was a racist bigot and her books reflected it.
Trigger warning: Sexism, racism, and xenophobia.
George and gender politics
Anne, the "girly" cousin, is frequently put down for behaving like "a proper little housewife". On the other hand, there's George who plays into the usual tomboy stereotype. She proudly declares "I shall only answer if you call me George. I hate being a girl. I won't be. I don't like doing the things that girls do. I like doing the things that boys do."
As much as it challenged gender stereotypes, considering the year of publication, this quote definitely wasn't to start a discussion about the gender spectrum. Putting this together with the way Anne was treated, isn't it obvious that these books–along with many others published at the time–are disdainful of traditional femininity?
There's also this quote from Five on a Treasure Island:
George: "I cried for days- and I never do cry, you know, because boys don't and I like to be like a boy."

"Boys do cry sometimes," began Anne, looking at Dick, who had been a bit of a cry-baby three or four years back. Dick gave her a sharp nudge, and she said no more.

George looked at Anne. "Boys don't cry," she said, obstinately. "Anyway, I've never seen one, and I always try not to cry myself.
Ya know, if boys cry, they're weak. Fragile. Some would even say "feminine".
Sexist much, Enid?
The Five Are Xenophobic Again
The Mystery That Never Was was rejected by Macmillan way back in 1960 because "there is a faint but unattractive touch of old-fashioned xenophobia in the author's attitude to the thieves: they are 'foreign' … and this seems to be regarded as sufficient to explain their criminality".
From reading her books in your own childhood, I'm sure you remember that the bad people were always foreigners and travellers. In Five Go To Mystery Moor, they were gypsies, later edited to "travellers" in reprints.
The Wishing Chair and the racist slur
It doesn't get better, my dudes.
The Wishing Chair series has a character called Chinky. I'm sure I don't need to tell you how that's an ethnic slur. And even worse, this character is an imp whose illustration is an elf-like creature with slitted eyes.
I've never read this series, but if I had, I would have recognised how problematic Blyton was sooner. This was a slur that all the kids in my school knew was offensive, probably the first time any of us learned what a slur was. And here it was, being freely used in books aimed at our reading level.
Make way for racism in Noddy
Even more shocking is how Blyton uses the grossly offensive golliwog caricature in the Noddy books. Golliwog, a fictional character later turned into a children's toy is actually an anti-Black caricature and a racial slur. In Here Comes Noddy Again, a golliwog asks Noddy for a lift and then steals his car. Portraying golliwogs as thieves was a common trend in Blyton's books.
While Blyton included golliwogs in many stories, there were three dedicated entirely to the caricature: The Three Golliwogs, The Proud Golliwog, and The Golliwog Grumbled. And their portrayal was definitely racially insensitive. I mean, one of the golliwog characters is legit called the N-word. Here's a quote from The Three Golliwogs:
"Once the three bold golliwogs, Golly, Woggie, and N*****, decided to go for a walk to Bumble-Bee Common. Golly wasn't quite ready so Woggie and N***** said they would start off without him, and Golly would catch them up as soon as he could. So off went Woogie and N*****, arm-in-arm, singing merrily their favourite song."
What was their favourite song? Ten Little N***** Boys. You know, the one that celebrates the deaths of ten black kids one by one.
The golliwogs were quietly removed from later editions of the book.
This was not the only time Blyton brazenly used the N-word in her books. In Five Go Off to Camp, she describes George as "black as a n***** with soot". This was changed in later reprints to "black as night".
Even when she wasn't outright using the N-word, her stories were still insensitive nonetheless. In The Little Black Doll, a doll is hated by his owner and other toys for his "ugly black face". They later accept him only after the rain washes away the color of his face and he returns home scrubbed pink.
"But that's how it was back then!"
In my research into Blyton being a racist bigot, I came across this message board. The popular opinion seems to be that her books were published years back and her offensive and racist slurs were written out of ignorance rather than malice. Weeeeelll, I'm sorry to break it to you, but POC existed back then too and outright discrimination and bigotry cannot be explained away as ignorance.
Most of the messages on the board are old, but it was this 2019 one that was most shocking:
"When this book was published in 1938, the N word was used frequently, by everyone, with no offense to anyone intended. In some cases it was used as a term of endearment."
Oh is "terms of endearment" the phrase we now use for a derogatory word white people came up with for Black folks and used as a tool of oppression? I have so many questions.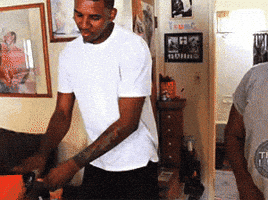 Being the biggest book nerd in my family, when my niece was born, I wanted to be the person who got her her first books. Nostalgia led me towards Enid Blyton and I regret it now. It's time we all took a look at such classic novels with the twenty-first century eye to see them for what they are–bigoted.
I know it is hard to set aside our own nostalgia but our children deserve to read books that are more accepting and don't misrepresent entire races.
As this Independent article says, "Nostalgia is all well and good, but some things – black and white television, puppet shows based on domestic violence, fig rolls, drink-driving, and the works of Enid Blyton – are surely best left in the past."
Sources:
---
~ Shruti