I received a review copy of this book from the publisher in exchange for an honest review. All thoughts and opinions expressed here are my own.
Being a huge Jane Austen fan, Miss Austen was one of my most anticipated reads of 2020. I've always been fascinated by Jane's personal life, especially her relationship with her sister, Cassandra. The spinster sisters were very close right up to Jane's death. And several years later, Cassandra famously destroyed two-thirds of Jane's letters before her own death.
For long, historians and Janeites have wondered what could possibly have been in these letters. While popular opinion seems to be the most likely reason–that Cassandra wanted to preserve the image as Jane being "sweet Ms. Austen" and not the snarky satirist she was–there have also been other wild theories such as her being gay or having an incestual relationship with her sister.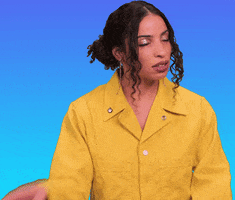 Miss Austen gives a fictitious account of why exactly Cassandra burned the letters. Read on to find out what I thought of the book.
Goodreads synopsis:
It's 1840, twenty-three years after the death of her famous sister Jane, and Cassandra Austen – alone and unwed – returns to the vicarage in the village of Kintbury.
There, in a dusty corner of the sprawling vicarage, she discovers a treasure trove of family letters – and within them secrets that she feels certain must not be revealed.
She resolves to burn the letters, even those written by Jane herself.
But why destroy so much of her sister's legacy?
As Cassandra casts an eye back on her youth and the life of her brilliant yet complex sister, she pieces together long-buried truths from both her and Jane's pasts, and knows she must make a terrible choice: let the contents of the letters colour Jane's memory for ever – or protect her reputation no matter the cost.
Review:
Cassandra Austen returns to the Kintbury vicarage where the current resident, Isabella Fowle, has been assigned the unenviable task of moving out to make way for a new family to take over after her father's death. The Fowle family is closely linked with the Austens through marriage, and Isabella's late mother Eliza was a close confidante of both Cassandra and Jane.
In an effort to preserve Jane's reputation as the sweet lady behind the famous novels, Cassandra seeks to find and destroy all the letters she's exchanged with Eliza where her sharp wit and disdain for some family members is transparent. Whether she succeeds and what else she's forced to remember of her own past while on her quest forms the rest of the story.
Miss Austen is slow-going at first. Hornby takes her time in setting up the scene with the languid pacing of this book. But once you get the lay of the land, it gets faster. This is a thought-provoking novel that puts both Jane and Cassandra in new light.
It discusses Cassandra's own spinsterhood and also shows how Jane's famous wit wasn't restricted just to her novels. Regular Janeites will tell you how it's wrong to think of Austen's novels as the gateway to chicklit, for they reveal a person with a much sharper wit who regularly took swipes at the social structure in her time. Considering the way women were treated back then, it's no wonder the Austen family wanted to keep the blunt nature of Jane under the wraps.
In closing out historians who wanted to know of Jane's personal life, Cassandra seemingly erased some of her own history too, for little is known at that end either. In this novel, looking at the letters she wanted redacted, Cassandra is made to painfully remember her own history–her love for her fiancé, Tom Fowle, his subsequent death, and her unbreakable vow of spinsterhood. She was also one of the biggest supporters of Jane and her writing, so it's no wonder that ultimately it was she who burned the problematic letters in an effort to preserve her reputation.
In addition to discussing the Austen family itself, this book also does a stellar job shedding light on the life of an unmarried woman in regency Britain. The last time I got that, it was in Persuasion by Jane Austen. While reading Persuasion together in this novel, Isabella remarks to Cassandra that a happy ending for the main character Anne in the book would be to get married. Cassandra herself is at a loss for words because despite being unmarried, she just can't find it in her to vouch for the merits of spinsterhood.
But in a flashback, we see Jane, ever the wielder of the sharp tongue, say this about marriage:
"Marriage! Always the excuse for all failures of character. One does so long for it to bring some improvements, but more often it appears the root cause of all poor behaviour."
This is of course while talking about Mary Austen, Eliza's sister and James Austen's wife. She's the villain in this book (as in every other Austen-related story), the sister-in-law who's disdainful of Jane's writing prowess, the evil stepmother to Anna. Hornby even suggests in this book that Mary is actually the inspiration behind Mary Bennett in Pride and Prejudice. But Hornby's characterisation of Mary Austen is so nuanced, she doesn't always come across as the bad guy. In multiple occasions, one wonders if her poor, defensive character is borne out of a feeling of inadequacy.
I knew before I began this novel that I would love it. Never have I adored an author as much as I love Jane Austen, so any book related to her would be such an easy sell for me. Miss Austen is a love letter from Hornby to diehard fans of Jane Austen. It will make you smile but it will also make you tear up. This is one reimagination every Janeite should read!
Rating: 4 out of 5
---
~ Shruti