I received a copy of this book from the author in exchange for an honest review. All thoughts and opinions expressed here are my own.
My Gods, never have I ever spent this much time dissecting a book with someone! For you see, I buddy-read this book with my friend Ahana from To Heart's Content. And we basically read at the same pace, at least until I decided I was going to give up my social life and finish the remaining gazillion pages in one day.
We were also both very confused about how to translate our emotions and texts into words and decided this would be the best course of action:
Just kidding. I've actually written a mostly coherent review for this breathtaking story.
Goodreads synopsis:
In this unexpected twist on mythology inspired by Sangam India, reincarnated lovers find themselves bound together, connected to their past by a centuries old tragedy that only one of them remembers.
In the ruthless martial empire of Naja, Suri is the crown's unfailing blade. But the princess dreams of a life exploring the lands beyond the borders, unshackled by blood. The king and queen offer her freedom, at a price: marriage to a king she's meant to kill, and the death of Athri, a kingdom her family once nearly destroyed.
Her only obstacle lies in the mountains above the Athrian capital of Marai, where a young prophet sees a world struck by catastrophe—a world where a girl lies dead in the temple of the fire god, and the city lies burning below.
Centuries later, Suri lives with no recollection of her past lives. Haunted by her family's deaths eighteen years ago, Suri sees the boy bleeding gold on her doormat as an opportunity to unravel the mystery of the car crash that took their lives. But not all gifts are created equal, and the boy soon proves to be more trouble than he's worth, a dangerous link back to a world of gods and wishes.
Review:
The Heartless Divine is a tempestuous love story spread across timelines, lands, and cultures. It's the story of Suri and Kiran both in the present day and in a historical timeline. In the latter, Suri is a Princess tasked with marrying and killing the King of Athri, a country where Kiran is a temple priest. In the present, she's a college freshman still grieving her parents' deaths who opens the door of her apartment one night to find Godling Kiran bleeding out on her welcome mat. What follows is a powerful love story that not only defies time, but also makes you throw the book across the room because OMG. The. Angst.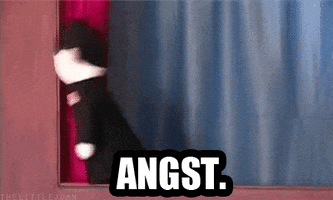 One of the main reasons I thoroughly enjoyed reading this book is the angst. At this point, we all know I'm a sucker for heartbreak, yearning, and angst (am I okay?! Do I need help?), and this book has truckloads of it.
In lyrical prose, Ravi weaves so moving a tale within 400 pages, I just wasn't able to put the book down. And it's a hefty book, so woohoo, you'll be getting some lifting done too. 💪
And now comes the things that could have been improved.
One of my biggest problems with the book was the supporting characters. None of them were developed fully. It almost felt like so much energy went into creating Suri and Kiran (OMG, I love those two), that nothing was left for the remaining characters.
Another qualm was that for a book that's inspired by the Sangam age, none of the names seemed very Tamil/Sri Lankan to me (except Kiran and Suri's full names). Obviously, character and place names are completely from an author's imagination, but my obsession with the Sangam Age and stories set in it (looking at you, Ponniyin Selvan! <3) means I'm going to be looking for references throughout the story. But obviously, this is just me nitpicking.
Other than these two, my only complaint was that this epic fantasy does not have a map. Every book nerd loves a good map in their novel and I'm no different. It would have really helped to have a visual representation of the different countries and provinces in this novel.
Throughout our buddy read, Ahana and I agreed that despite all these problems, The Heartless Divine is completely enthralling because of how poetic and beautiful the love between Kiran and Suri is. Ravi has done a stellar job in bringing her main characters to life. There are a lot of loose ends that need to be tied up in this novel, so I'm really hoping there's a sequel that somehow tops this one!
Overall, Suri and Kiran have a moving, powerful love story that I can't wait to read more about in book 2 (there better be a book 2!). I'm definitely obsessed with this story despite all my problems with it. And you should absolutely check it out if you would like to read about a relationship across different timelines that will keep you at the edge of your seat the entire time.
Rating: 4 out of 5
---
~ Shruti