This post is a part of the Blog Tour for Second Sister by Chan Ho-Kei.
At this point, anyone who's read a single blog post on here knows just how much I enjoy thrillers. I very badly wanted to read Second Sister for this blog tour but turned down a copy because I was supposed to be out of the country on a work trip until this week. But obviously, COVID-19 made me cancel it and now I get to spend my days on lockdown, working from home, and with no book to keep me company. Fun!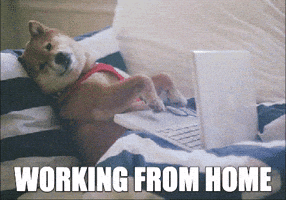 Goodreads synopsis:
A schoolgirl—Siu-Man—has committed suicide, leaping from her twenty-second floor window to the pavement below. Siu-Man is an orphan and the librarian older sister who's been raising her refuses to believe there was no foul play—nothing seemed amiss. She contacts a man known only as N.—a hacker, and an expert in cybersecurity and manipulating human behavior. But can Nga-Yee interest him sufficiently to take her case, and can she afford it if he says yes?

What follows is a cat and mouse game through the city of Hong Kong and its digital underground, especially an online gossip platform, where someone has been slandering Siu-Man. The novel is also populated by a man harassing girls on mass transit; high school kids, with their competing agendas and social dramas; a Hong Kong digital company courting an American venture capitalist; and the Triads, market women and noodle shop proprietors who frequent N.'s neighborhood of Sai Wan. In the end it all comes together to tell us who caused Siu-Man's death and why, and to ask, in a world where online and offline dialogue has increasingly forgotten about the real people on the other end, what the proper punishment is.
Extract:
While I haven't read the book yet, I have an exclusive extract for you, only here on This is Lit. Hit the button below to start reading!
About the author:
Chan was born and raised in Hong Kong. He has worked as a software engineer, game designer, manga editor, and lecturer. Chan wrote made his debut as a writer in 2008 at the age of thirty-three, with the short story The Case of Jack and the Beanstalk which was shortlisted for the Mystery Writers of Taiwan Award. Chan re-entered the following year and won the award for his short story The Locked Room of Bluebeard.
Chan reached the first milestone of his writing career in 2011 with his novel, The Man who Sold the World which won the biggest mystery award in the Chinese speaking world, the Soji Shimada Award. The book has been published in Taiwan, Japan, Italy, Thailand and Korea.
In 2014, Chan's crime thriller The Borrowed was published in Taiwan. It has sold rights in thirteen countries, and the book will be adapted into a film by acclaimed Chinese art film director Wong Kar-Wai.
Second Sister has acquired a six-figure film deal with Linmon Pictures in China. The book will be published in the US in 2020 and rights have been sold to China, Korea and Japan.
---
~ Shruti