Unprecedented times. New normal. Uncharted territory.
As a marketer, I've used all these buzzwords and more in comms I've helped pen in the past few weeks. And one decision I made right off the bat was that I would never ever talk about these, well…unprecedented times on this blog.
Reading is an act of escapism, so why would I write about our reality here when we can all collectively escape into the relative comfort of fiction?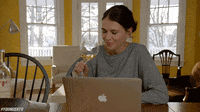 Today however, I'm kind of breaking my own rule to talk about how much my reading tastes have changed in a matter of a few weeks.
You may know me as the weird blogger who loves character-driven family drama and rates books based on how much they make her cry. But all that's changed with the lockdown. The state of the world is already bleak enough — I don't need my books to make me despair too. Here are all the ways my reading's changed so far:
1. I don't accept review copies anymore.
I've always been very picky about accepting review copies and I've never really gone overboard with them. Now, however, it's all come to a grinding halt. But I did just join Edelweiss, so…
2. I only read backlist books.
I rearranged my bookshelf recently and became extremely anxious after seeing just how many unread books I own. This is also why I've stopped accepting review copies, but let's see how long that lasts.
3. I prefer feel-good books.
This surprised me. A lot. Because the books I usually love are decidedly not feel-good. I'm not ashamed to admit that I've rated books based on how much they made me cry (5 for full-on, snot-ridden sobbing, of course). But now, I'd rather ship two swoon-worthy main characters in a feel-good romance.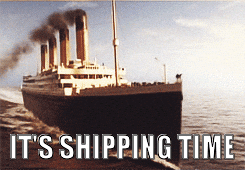 4. I re-read old favourites.
…and all these old favourites are feel-good books if you were wondering. I've been re-reading a lot of Meg Cabot's books. I was obsessed with them growing up and turns out I don't hate them too much now as an adult either. And re-reading is fun!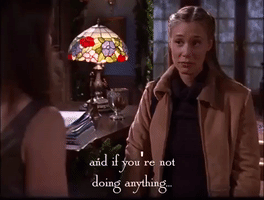 5. I don't actually hate ebooks.
My eyes have a dryness problem and that's mostly why I've always shied away from ebooks. But I've also always preferred physical books to digital copies. However, I've had to default to ebooks these days because no stores are open here and Amazon only delivers essentials like groceries and meds.
And turns out I don't hate ebooks! Mostly because I can read them in the middle of the night without turning a light on. On the downside, my eyes have never been drier RIP.
What about you?
How has your reading changed? Are you reading genres you don't usually read? And will it change how you read when we go back to some semblance of normal? Let me know in the comments!
~ Shruti