I received a copy of this book from the publisher in exchange for an honest review. All thoughts and opinions expressed here are my own.
Goodreads synopsis:
Sixteen-year-old Robert arrives home late. Without a word to his dad, he goes up to his bedroom. Robert is never seen alive again.
A body is soon found on the coast of the Scottish Highlands. Detective Inspector Monica Kennedy stands by the victim in this starkly beautiful and remote landscape. Instinct tells her the case won't begin and end with this one death.
Meanwhile, Inverness-based social worker Michael Bach is worried about one of his clients whose last correspondence was a single ambiguous text message; Nichol Morgan has been missing for seven days.
As Monica is faced with catching a murderer who has been meticulously watching and waiting, Michael keeps searching for Nichol, desperate to find him before the killer claims another victim.
Review:
Sixteen year old Robert Wright disappears, only to be found a few hours later mutilated and tortured with a stone thrust deep down his throat. DI Monica Kennedy is called in to investigate this case, while at the same time, social worker Michael Bach gets increasingly worried about his own client Nichol who's been missing for several days. How Monica deals with the limited resources of her police station and tries to solve the crime form the rest of the story.
I'm new to the Scottish noir crime fiction genre but I really wanted to read this book because I've been quite taken by Scotland after a trip to the country last year. And From the Shadows does do Inverness justice, with the melancholic, atmospheric setting.
But I did not enjoy the story itself as much as I expected. DI Monica Kennedy is apparently very tall and the author spends way too much time alluding to that throughout the book. And it was annoying to read from the get-go. Her height is mentioned in the randomest of moments. She visits a man who might be the victim's father late in the night and her first concern is wanting to spare the father "the extra shock of a giant woman showing up at his door".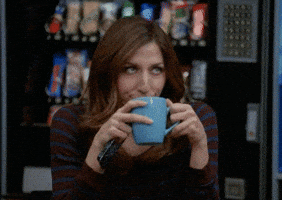 The characters are also not as fleshed out. I've finished the book and I still can't tell you anything about Monica beyond "she's like suuuuper tall". Because that's all the book tells you. And I don't really trust her investigative skills because she ignores several prime suspects initially in the book.
While I loved the chilling setting of the book, I did not particularly care for the story much. It did have its fair share of suspense and twists, but all of that is lost in the writing. From the Shadows is a good debut nonetheless — I really hope the sequel delivers what this book wasn't able to.
Rating: 3 out of 5
---
~ Shruti