I received a copy of this book through Edelweiss in exchange for an honest review. All thoughts and opinions expressed here are my own.
A superhero origin story of a fat fangirl? SIGN ME UP! I discovered Julie Murphy very late but I've become a huge fan. And to see her publish a book about a fat teenager being a superhero — something my own teenage self would have loved seeing — makes me scream in delight. This is everything I've ever wanted.
Read on to find out if the book matched my expectations.
Goodreads synopsis:
Faith Herbert is a pretty regular teen. When she's not hanging out with her two best friends, Matt and Ches, she's volunteering at the local animal shelter or obsessing over the long-running teen drama The Grove.
So far, her senior year has been spent trying to sort out her feelings for her maybe-crush Johnny and making plans to stay close to Grandma Lou after graduation. Of course, there's also that small matter of recently discovering she can fly….
When the fictional world of The Grove crashes into Faith's reality as the show relocates to her town, she can't believe it when TV heroine Dakota Ash takes a romantic interest in her.

But her fandom-fueled daydreams aren't enough to distract Faith from the fact that first animals, then people, have begun to vanish from the town. Only Faith seems able to connect the dots to a new designer drug infiltrating her high school. But when her investigation puts the people she loves in danger, she will have to confront her hidden past and use her newfound gifts—risking everything to save her friends and beloved town.
Review:
Faith is the ultimate fangirl of long-running teen drama The Grove. She's also an animal lover who volunteers at a shelter and runs a highly successful fan blog on The Grove. This book takes place in her senior year where Faith has to keep her cool when The Grove's film crew relocates to her town, navigate through a probably dwindling friendship with Matt and Ches, and also maybe come to terms with the fact that she can fly.
Oh yeah, fly.
"Spoiler alert: the fat girl is definitely a superhero."
I may or may not have loudly cheered when I read this line on the Reader's Note. Julie then goes on to say this:
"And [Faith] is a fat girl, because fat girls can be superheroes. And love interests and main characters and winners and thrill seekers and everything else under the sun you can imagine, because fat people can be and do anything. Faith's greatness is not in spite of her fatness, but because of it — and many other things."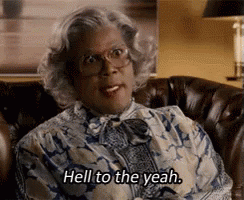 In addition to being fat, Faith is also a warm, bubbly, kind-hearted teenager. She's smart but she can also be naive at times. She's also questioning her orientation in this book and I loved the rep there.
Despite loving these characteristics of the book, it didn't really live up to my expectations. As much as it kills me to say it (I really thought this was going to be THE book for me this year!), there were a lot of things I didn't particularly enjoy.
The story starts off with Faith attending a camp that awakens her superhero powers. It was a very interesting chapter with drama and intrigue, but BAM. We don't hear about it anymore for a while. Faith comes back with the ability to fly (!!) and she doesn't even bother testing it out. There are a lot of ways you can show a main character repressing a memory without actually not mentioning it at all.
As much as this book is marketed as a superhero origin story, her powers are the least developed part for the first 70% of the book minimum. Faith can fly, but let's spend all these chapters wildly switching from one problem to another instead.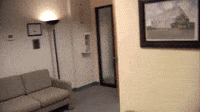 Pets disappear, The Grove is filming in Faith's town, she meets her idol, homeless people disappear… Every chapter felt like a different genre and Faith somehow doesn't connect anything until the last possible moment. Sure, she's repressing her camp memories but you don't need superhero abilities to connect basic data points.
Friendship is a big theme in this book but I really wanted to whack the actual friends across their heads oops. They constantly guilt trip her for ditching them when they themselves do that to her and in way more scarier situations. Faith even spends an entire chapter beating herself up about something when it WASN'T EVEN HER FAULT for not noticing in the first place considering all the things going on in her life.
These problems aside, Faith is an entertaining read nonetheless. Murphy's writing voice is still dynamite as always and Faith definitely needs to be protected at all costs. The books ends with a few unanswered questions. I hope the sequel returns with answers, better friends, and more flying, please and thank you.
Rating: 3 out of 5
---
~ Shruti