I wrote and rewrote the intro to this weird af stream-of-consciousness blog post until I finally settled on this one line:
Fuck 2020.
Seriously.
I'm done.
Return to sender. Chop chop.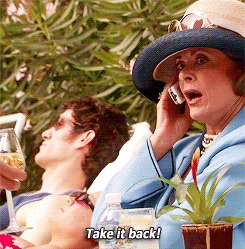 I don't even believe in any divine power but I swear this year has been orchestrated by an old lady trying to cross everything off on her bingo board. It sure does feel like it, alright? *sniffles*
Quarantine and me.
Much like everyone else, I too started quarantine off with trying to pick up new skills and trying to make the most out of being stuck at home. I experimented with cooking, started using Duolingo again with renewed vigour, and I even tried writing short stories after a long hiatus.
I also joked a lot about getting my hermit card revoked. For someone who always quipped she loved being at home, I most definitely craved human contact. I still do.
But at one point, the jokes stopped and the brooding started. I realised that in a lot of ways, I'd lost a sense of who I was as a person while under isolation. The things that usually defined me — extended conversations with friends in quaint cafes, always having an anecdote about funny encounters while commuting to work, talking to random strangers — none of it is possible right now under quarantine. And the thought really weighed me down.
Add to that the guilt of feeling this way about such trivial things considering the state of the world right now. In effect, I've been a mess for the past month.
Every day, I woke up, worked, logged off, doomscrolled on Twitter until my eyes became heavy, and went to bed. And repeat.
At one point, I realised all I had was a rigid schedule combined with a sustained lack of motivation to do anything else.
Of course things went to shit.
I became anxious. Brooding. Melancholic.
Seriously, Edgar Allen Poe ain't got nothing on me. I was missing a raven but my unhinged rumination very much made up for it.
I discovered what self-care means to me. I think.
I write my best poems when I'm sad but holy cow, I did not like who I was becoming. And I was ready to make some changes.
I realised a lot of my brooding was because of how available I was online. I was always on Twitter, I was always waiting for bad news, and I had this very morbid habit of looking up the number of COVID cases in my city like it was a giant scoreboard about my favourite sport.
After receiving a nice talking-to from a friend, I finally made the decision to delete Twitter off my phone to curb the doomscrolling. I basically begged all my closest friends to give me tips on how to while away the huge chunk of time not being on Twitter gave me. And boy, did they come through!
I got into adult colouring books, I attend a meditation class every morning, I go to the beach after work on most days (I live right by it!). And I think it's working?
I still have room for more so go ahead and tell me what's helped you during quarantine down below! I just might steal your self-care tips. 😀
There were regrets too.
This self-reflection period wasn't all sunshine and daisies.
It's going to be 5 years since I started blogging soon. If I hadn't grown as a person in these years, I'd be concerned and disappointed. But during my period of introspection, I discovered an old discussion post of mine that I'm too embarrassed to even admit right now, but it needs to be said.
Almost 3 years back, I'd written a post about whether you can separate the art from the artist. And with my whole chest, I really wrote that it was subjective and I could do it in some instances.
Just…no.
Needless to say, that hasn't been my stance in a very, very long time. I don't think you can truly untether a creator's work from themselves. I still can't look at the innumerable amount of merch I own for a certain book series about a boy with a scar and not cringe.
I feel ashamed of the fact that I even considered it a possibility at one point in my life. And I deeply regret it now.
I also see people on Bookstagram still featuring a certain series with the disclaimer that they don't support Terfling but they do still love the books. As someone who once naively believed that too, albeit about a different book, I need to say this.
Y'all, it's the year of our Lord 2020. Art doesn't exist in a suspended, alternate universe. As creators, we should not be encouraging the consumption of any book or series when its author has consistently been insensitive and hurt the sentiments of an entire community.
Also, psst, there are books written by perfectly normal, non-problematic authors you can and should consume and give a platform to instead.
I think I accidentally joined a cult.
Whiplash from the change of topic?
What, are only white male authors who wrote so-called classics allowed to do stream of consciousness?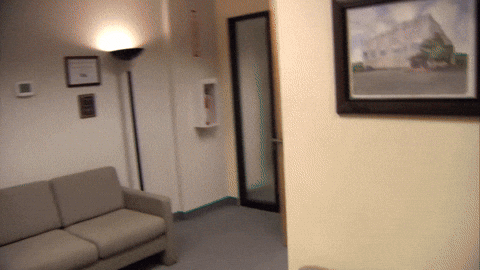 But wait, there is a connection.
After all this anxiety, doomscrolling, a raging impostor syndrome from remembering my fuckall past opinions and choices, and general melancholy, I decided I was going to make some CHANGES. I was going to FIX myself. I was going to SILENCE my hypercritical inner voice.
No, I didn't go to therapy like a normal person. I decided to try meditation instead.
Except I think I accidentally joined a cult.
The first two sessions were all "theory". At 6:30am in the morning. My eyebrows went as high as yours just did, yes.
While the Yoga part of it has been great, the instructors have been spewing some absolute nonsense when it comes to biology and life. So far, they've told us that:
A particular exercise will stop us from indulging in "immoral activities like masturbation".
Saadhus have written down rules on how many times a husband and wife can do the do (ONLY twice a month, shh) and other heteronormative BS.
A breathing exercise will stop us from getting COVID.
And a bunch of other stuff I was probably too zoned out to notice.
The theory classes have stopped now, 6 days in, and the meditation part actually has helped me so I guess I shouldn't be too critical of them? I can't help it, though oops.
Shut it down.
Yup yup, I realise I've been all over the place today and I loved every minute of it! But it's time to put an end to this weird self-reflection post, so…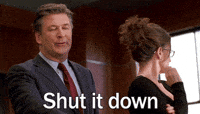 ---

~ Shruti