Pumpkin by Julie Murphy is the grand finale Dumplinverse deserves. Being a big fan of both Murphy and the Clover City gang, I knew I'd not be let down by this conclusion to the series, but I never thought I could love it more than the previous two books.
I was aggressively rooting for Waylon, the main character, throughout reading this novel. Or like Julie herself says in her Dear Reader letter, Waylon has "turned me into a stage mom."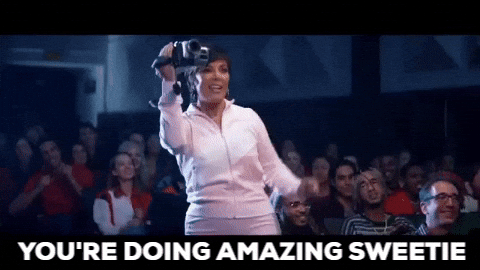 About Pumpkin.
Pumpkin is about Waylon Brewer, a fat gay teenager who lives in Clover City with his twin sister and parents. He's obsessed with Fiercest of Them All, the book's parallel to RuPaul's Drag Race. One night, Waylon gets dumped and also stumbles upon an email on his sister's laptop that would disrupt the future plan the two have together.
To cope, he creates an audition tape for Fiercest of Them All under the name Pumpkin Patch. While he had no intention of sending it in, it does get shared throughout his entire school. He gets nominated for prom queen as a joke, alongside Hannah, Clem's girlfriend, who gets nominated for prom king. The two decide to run anyway and finish high school with a bang. How Waylon comes to terms with disrupted plans, turns his high school experience on its head, and learns a few things along the way forms the rest of the story.
"Maybe prom queen doesn't always have to be the same thin, pretty, and popular girl. Maybe the queen doesn't have to be a girl at all."
Review
In Pumpkin, Waylon has a PlanTM. He's going to get through the last few weeks of high school and upon graduation and leaving Clover City, he can go Full Waylon. Life, however, has other ideas (re: audition tape leak from above).
Faced with disrupted plans and copious encouragement from old and new friends alike, Waylon learns to stop thinking of Clover City residents as "small-minded losers" and starts to actually put himself out there instead of waiting around for a grand future.
"Not everything has to be sarcastic or edgy. It's okay to be vulnerable and sincere."
Just slap me next time instead of writing this quote, I swear.
Murphy's characters always shine.
…and Pumpkin is no different. Tucker, the cute guy Waylon initially is infuriated by, is well-developed. While I was already rooting for the two kids much like a stage mom, getting Tucker's backstory only made me love him more. Honestly, Waylon and Tucker have become my favourite couple from Clover City, followed by Willowdean and Bo.
Speaking of Willowdean, this queen also has a cameo in Pumpkin. She and Bo are going through certain issues they need to work through. If you've read the other two books set in Clover City, you're going to get a lot of returning favourites like Millie, Malik, Callie, and Mitch.
A teen movie in book form.
Pumpkin also has a few over-the-top, teen movie moments which would have made me scoff in any other book, but Waylon and his fabulous narration makes it simply splendid. On the other hand, there are also sobered down events, such as Waylon and Clem's relationship, which seem more grounded and relatable. While I can't speak for the twin thing, as a sister-haver, I can promise that Pumpkin realistically portrays siblinghood and having a best friend in your sister.
"When the world isn't selling what you're looking to buy, you just have to take it upon yourself to cut your own pattern"
In all…
Pumpkin is an adorable coming-of-age novel about acceptance, first love, and all the emotions that go with graduating high school. It's the perfect conclusion to Dumplinverse that you're going to love regardless of whether you've read Dumplin' and Puddin'.
Pumpkin releases on May 25th, 2021. I received a free advanced copy to write an unbiased, honest review on the blog.
Disclosure: This post contains affiliate links. If you choose to make a purchase through these links, I will receive a small commission at no extra cost to you.
The book in bullets.
Pumpkin has:
A fabulous fat and gay MC who SHINES.
A delightful prom romance.
Lots of sass from Ms. Pumpkin Patch.
Well-developed supporting characters.
Retuning favorites from Dumplin' and Puddin'.
Stellar fat representation.
Related: 11 Books With Fat Main Characters Releasing in 2021.
If you liked Pumpkin…
You might be interested in Here the Whole Time by Vitor Martins, translated to English by Larissa Helena.
Dubbed Dumplin' meets To All the Boys I've Loved Before, this Achillean romance is about Felipé, a fat boy who can't wait for winter break so he can finally escape the incessant bullying from his classmates and spend his holiday binge-watching TV shows and DIY videos. Fate, however, has other plans because his neighbour Caio — who he's had a crush on since they were kids — will be staying with him and his mom for fifteen days while his own parents go on vacation. How he deals with rooming with his lifelong crush and learns to let go of his own insecurities form the rest of the story.
Both Pumpkin and Here the Whole Time are positive and uplifting reads with fat rep in men, something we don't have enough of. While I did struggle with the extent of Felipé's internalised fatphobia in the book, Here the Whole Time is still a heartwarming translated work that you should check out!
Let's chat.
Have you read any of Julie Murphy's books before?
What's your favourite book with fat representation?
Will you be picking up Pumpkin once it releases?
Talk to me in the comments!