Heya, dreamboats!
This is your resident lover of tropetastic romance novels reporting for duty. 2020 may have made me a hollow shell of my former self but it was these romance novels that emotionally stabilised me throughout.
Another interest of mine is astrology. I don't know if I believe in it but I'm a Scorpio and every horoscope always calls me powerful, alluring, and mysterious. Do you know what that does for the ego of someone who's basically just three trashcans under a trench coat?
Anyway, as a trope-lover who claims to not believe in astrology but liberally uses "ugh, you're such a Gemini" in daily conversations, it's only right I wrote this post absolutely no one asked for.
I've also added a book recommendation for each trope. The ones I've read are marked with a ✓. The rest are on my TBR. And yes, there will be multiple Talia Hibberts on here. She's not my favourite author for nothing.
Strap yourselves in. It's gonna be a wild ride.
*cat sound*
Aries (March 21 – April 19)
Trope: Rivals to lovers
Your competitive and honestly, quite impulsive, nature may ruin board game night but it's perfect for a rivals to lovers romance with a topping of belligerent sexual tension, Aries. But, like, don't go squinting at everyone you have beef with because you can't find love with a restraining order slapped on you.
Book recommendation: Get a Life, Chloe Brown by Talia Hibbert (✓) for the belligerent sexual tension.
Taurus (April 20 – May 20)
Trope: Friends to lovers
Your sign is not a Bull for nothing, Taurus. Your stubbornness — or bull-headedness, might I add? *winks* — may make you refuse to see it initially but you're definitely set for the childhood friends to lovers trope. The build up, the tension, the angst?! Ugh, I for one can't wait for your "it's always been you" moment. God bless.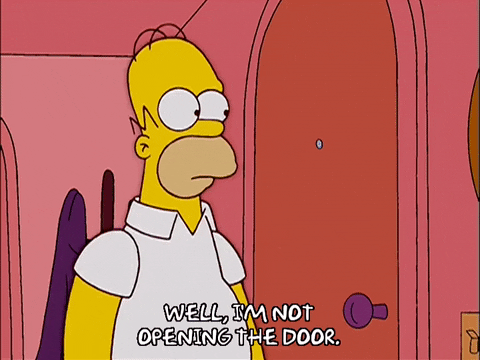 Oh but you have to, Taurus. You have to.
Book recommendation: Wrapped Up in You by Talia Hibbert
Gemini (May 21 – June 20)
Trope: Second chance romance
Gemini, you social butterfly. You're definitely the type to have a fling and then run away because of your inability to commit. Much like my therapist keeps telling me, burying yourself in an endless to-do won't make your problems go away. When your second chance comes around, you better lean the F in. But, like, after 300 pages because Mama wants her angst and mutual pining first. XOXO.
Book recommendation: The Right Swipe by Alisha Rai. ✓
Cancer (June 21 – July 22)
Trope: Slow burn
What else did we expect from the emotional, hypersensitive Crab? Cancers feel all the highs and lows, exactly what we need for a slow burn romance. Burn, baby, burn, because your angst plus the slowest of effing burns? My unpublished fanfiction is quaking in its boots.
Book recommendation: Work For It by Talia Hibbert
Leo (July 23 – August 22)
Trope: Fake dating
I know all horoscopes call you a show-off, Leo, but imagine how handy your charisma would be in proving your fake entanglement sitch is actually real? Until your head comes out of your ass long enough for you to realize you've fallen in love that is. I'm not saying a fauxmance is the only way you will eventually find love but a fauxmance is the only way you will eventually find love. Probably.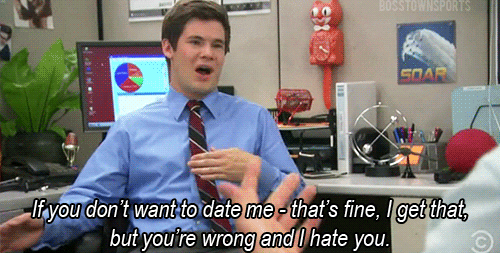 Book recommendation: Take a Hint, Dani Brown by Talia Hibbert. ✓
Virgo (August 23 – September 22)
Trope: Bodyguard romance
You crave order, Virgo, which makes you perfect for a good old bodyguard romance. Imagine how chaotic it could get when sweet, logical, and organized Virgos suddenly start developing feelings for the person they were meant to protect? Soph is my favourite Virgo so I'm ready to see her have a chaotic love life while I become the friendly supporting character just there for the funnies.
Book recommendation: Girl Gone Viral by Alisha Rai. ✓
Libra (September 23 – October 22)
Trope: Love triangle
Listen, I know that the fact that Libras can't make up their minds is a stereotype but please let me be an agent of chaos in peace, okay? Also, y'all are represented by scales. I'd love to see you weigh your romantic interests across 350 pages and pick the S.O. perfect for you, please and thank you.
Book recommendation: None! I don't read this trope much but if you have a recommendation, drop it in the comments section below.
Scorpio (October 23 – November 21)
Trope: Forced proximity
Another sign with their head so far up their own ass. All those horoscopes calling you powerful, passionate, and intense got to your head, didn't it, Scorpio? Time to get that constipated look off your face and put you in a forced proximity sitch. There was only one bed, bitch. Skedaddle and bone already.
Book recommendation: That Kind of Guy by Talia Hibbert, which on top of forced proximity, also apparently has fake dating, friends-to-lovers, demisexual rep, AND an older heroine! We have no choice but to read it.
Sagittarius (November 22 – December 21)
Trope: Secret royal/billionaire
You, Archer, are flighty and always looking for your next adventure. What if you were actually a royal who got too tired of their responsibilities one day and decided to rub shoulders with one of us peasants? And what if *gasp* you actually met the love of your life who doesn't know that you're a richass capitalist or God forbid, a monarchist? Chaos, chaos. We love to see it.
Book recommendation: The Princess Trap by Talia Hibbert. ✓
Capricorn (December 22 – January 19)
Trope: Marriage of convenience
They call you a social climber, Capricorn, but I think you just want to be successful in life. Get that bread and all that. You're totally slated to enter a mutually beneficial marriage which is supposed to be fake but you actually end up falling in love. Oopsie.
Book recommendation: The Princess Trap by Talia Hibbert. (✓) Well, it's technically an engagement of convenience and I am repeating it but it's my list and my recent favourite, so shush.
Aquarius (January 20 – February 18)
Trope: Best friend's sibiling
I know people say you're cold and unemotional, Aquarius, but I think you're just masking how you really feel about your best friend's sibling. Can't wait for all the tension this trope can bring into your seemingly emotionless life, Aquarius!
Book recommendation: Guarding Temptation by Talia Hibbert. ✓
Pisces (February 19 – March 20)
Trope: Soulmates
One leg in the real world, the other in some fantasy land. Your dreaminess and spirituality makes you perfect for the soulmates trope, Fishy. The emotions, the anticipation, the angst… your love story is going to be one for the books, Pisces!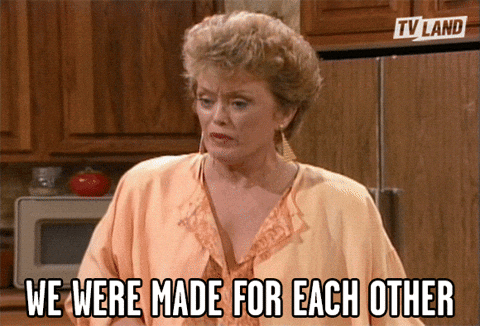 Book recommendation: The Heartless Divine by Varsha Ravi. (✓) It may not be a romance like the other books on this list but it has the reincarnation trope, lyrical writing, and it's super angsty!
Let's chat!
Which trope did you get? What's your favourite trope? And do you have any book recommendations to add to this list?
Talk to me in the comments!